Gartner's Top 10 Metrics to Boost Your E-Commerce Warehouse Operations
Unlock Your E-Commerce Warehouse's Full Potential with These 10 Metrics from Gartner
Optimize Your Warehouse With A WMS system
Support Traceability Functions
The ability to track an order throughout its life cycle, from when products are ordered until they reach the customer, is essential for companies that want to guarantee the quality of their services. 
IMI WMS provide visibility and traceability of all products from their shipment from the supplier to their delivery to the customer. The system provides rich data for product track and tracing, deviation reporting, issue management, reverse logistics processes, vendor management, and other important functions for more intelligent warehouse management.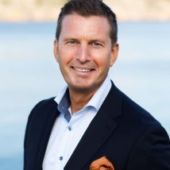 "When we win a new client business, we need an agile software partner that can help us establish the most effective WMS setup."
Mats Steen
CEO, Logent Group
How does our WMS help Albert Heijn?
Read more about our work with Albert Heijn below.
Some of the brands relying on IMI