Automate Your Order Process for High Volume Distribution
Improve Productivity In your Order Management Process
With IMI AOM you get the ability to capture sales orders from all customer frontends and system integrations, and you can provide instant promising, sourcing, and pricing information via APIs before and after the sales transaction.
The IMI AOM system also automatically generate purchase orders for drop ship and transit deliveries. This enables seamless notification and billing and supports returns and claims processing with customers as well as suppliers. The system also includes the ability to capture and propagate information about service-based offerings that complement the physical product delivery.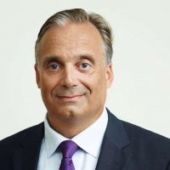 "We operate all of our sales, purchasing, and fulfillment in IMI AOM™, using one system across all countries, legal entities, and business areas. It gives us a competitive edge and great transparency."
Johan Nilsson
Chairman of the board, Ahlsell
How does our AOM help Apotek Hjärtat?
Read more about our work with Apotek Hjärtat below.
Some of the brands relying on IMI