Tokmanni
National Retailer Achieves 20% E-Commerce Efficiency Uptick with IMI WMS
Growth Background
The logistics operation is largely carried out from a single warehouse and distribution centre (DC) at Mäntsälä, about 50km north of Helsinki. Featuring a range of 40,000 SKUs, it is set up to receive, store and dispatch accurately and efficiently to 200 stores stretching as far north as the Arctic Circle. Throw into the mix the speed and accuracy required by fast-growing numbers of ecommerce customers and the role of state-of-the-art warehouse software packages become essential, especially with 50,000 SKUs now forecast in the warehouse by 2025.
Ecommerce is a key driver of Tokmanni's growth. By 2019, agile response to changing customer needs led Tokmanni to enjoy startling successes in the channel, with an uptick of 43.5% in that year. In 2020, the figures soared again by 124% (the pandemic was an obvious contributing factor), with a further 58.7% in 2021.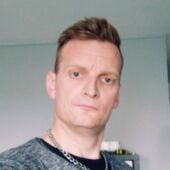 No other company could match what IMI was able to do for us. We are seeing a 30% improvement in ecommerce picking efficiency with the utilization of IMI's Pack Station WMS module. That translates to about 20% overall improvement in e-commerce."
Antti Tikkakoski
IT Product Owner, Logistic at Tokmanni
Some of the brands relying on IMI