Growing Pains Solved:
Aim'n Overcomes Warehouse Challenges with IMI GO! and AutoStore Implementation
Aim'n - Empowering women to aim higher and dream bigger
The founders, Tekla and Helen were sick and tired of wearing boring, unflattering active wear while performing their fitness activities. They decided to change the industry, and this is when Aim'n was born—an active brand created by women, for women. 
Despite having people tell them that they were wasting their time chasing an impossible dream, they continued to pursue it. In May 2014, their first collection launched and sold out in an incredible 4.5 hours! Since then, Aim'n has seen exponential growth and is valued at a billion SEK in 2022. 
To fuel this growth, Aim'n has been turning to a WMS provider that could solve their warehouse and delivery management challenges for years to come – IMI GO! a solution by IMI Supply Chain Solutions, with e-commerce and retail in focus became their choice.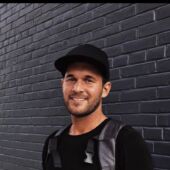 We were extremely impressed with IMI GO! and their ability to provide such quick implementations. We went from our manual picking to automated and could work the system the same day of deployment.
Robin Mostacero
CEO, Aim'n
The process of finding a squat proof WMS
The positive ripple effect - lower costs, streamlined operations, and growth
Lowered their delivery management costs by 80%

Achieve scalable growth by the combination of WMS and delivery management in the same system.

Decreased the need of employees under high season and the day-to-day operations with the combination of Autostore & IMI GO!

Tied together the whole customer journey from order to delivery and returns.
Some of the brands relying on IMI