IMI Conference 2022
The annual IMI Conference is over, and we are more than thrilled with the outcome! This year's conference was held in Stockholm, at the beautiful and rustic The Winery Hotel. With the previous rocky years, our theme of the conference was Resilience in the Supply Chain. Besides having the opportunity to welcome even more customers to the event through ort new acquisitions by Agrippa and Millbyte, the two-day event treated us to keynote speakers, panel discussions, success stories from our customers and partners, and looking at the future of Supply Chain and IMI. 
New

acquisitions



As briefly mentioned, we've been busy this year, and our growth vision is going on just that—a trajectory that will take us to new heights. With the acquisitions of two great companies, we'll be able to offer more products to help more businesses with their supply chain in all stages and sizes of their own growth journey. 

Agrippa
Solutions AS
Agrippa Solutions is the leading provider in deviation and claims handling. We at IMI have been working closely with Agrippa and their solutions so the acquisition of the company this summer came as a natural step in our continued partnership. Thanks to Agrippa and their mobile-first approach to easier deviation and claims handling, we can now offer a more comprehensive supply chain management. Read more about deviation handling here.
Millbyte Solutions AB
IMI has always been very good at providing reliable warehouse and order management solutions for bigger enterprises. We've always taken pride in our products but felt like we lacked the ability to cater to smaller businesses, especially in the fast-growing e-commerce sector. With Millbyte Solutions, we can now gladly provide a solution with quick WMS and TMS implementations for small-mid-size e-commerce businesses. This acquisition is the missing piece of the IMI warehouse management puzzle, and we are looking forward to all the new companies we can help on their journey.  
Keynote session Freddy Jönsson Hanberg – Resilience in the Supply Chain
In the theme of the conference – Resilience in the Supply Chain, we had the honor to have Freddy Jönsson Hanberg as our keynote speaker. Freddy has a long experience in supply chain and risk management. How should businesses prepare for risks? What are the best ways of dealing with unpredictable changes in the world? These were just a few things Freddy talked about.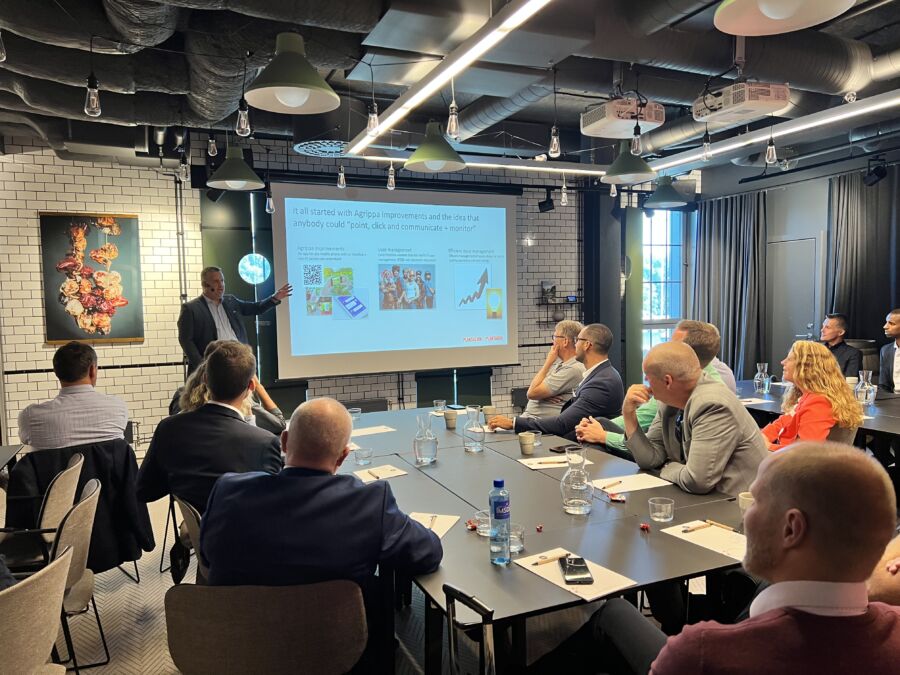 Norgesgruppen and their Success with Automated Warehouses
We had the pleasure of hearing from our customer Norgesgruppen, who talked about their great success together with ASKO and their automated warehouses. We've worked with Norgesgruppen for a long time and have been able to help them create a very successful supply chain that is able to supply all regions in Norway with groceries, especially the Oslofjord area where they saw a challenge in quick deliveries to the stores and people.  
See more here
EasyCom and Sustainable Returns 
While e-commerce has created a boom in how we do business globally, it has also come with the consequences of sustainability. Easy access to buy also means more returns. EasyCom held a talk about how they work with more sustainable return management. 
Returns are a challenge for many businesses. Not only does it cost both time and money, but customers who choose to return their products are less likely to shop from you again. EasyCom makes returns easier for both B2B and B2C customers by digitalizing the whole process from putting in the claim to better management of transportation and logistics. 
The company aims to reduce the carbon footprint of its customers' products by making the return process simple and efficient. Their platform automates most of this process so that companies can focus on what matters: selling products and keeping their customers happy.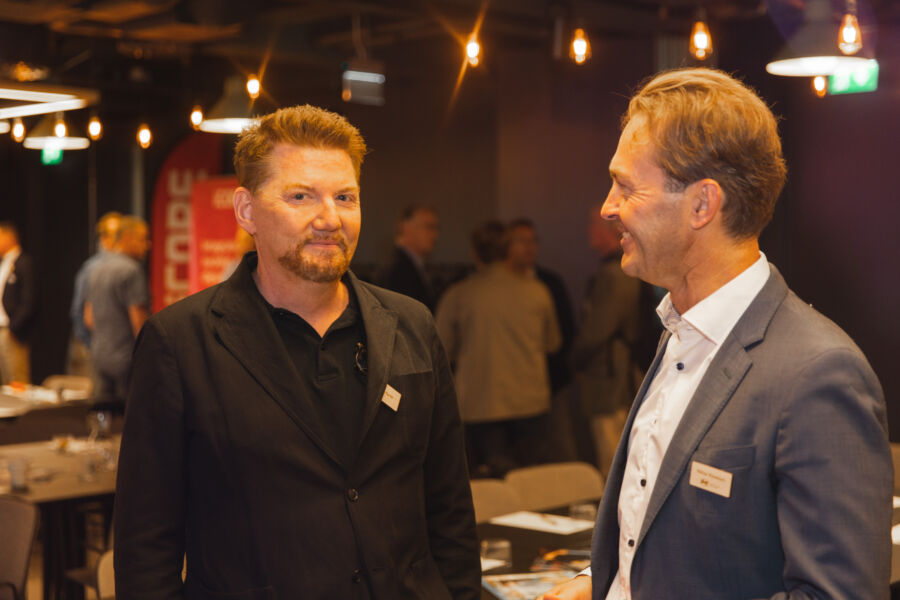 Plantasjen and their Mobile-first Approach
Plantasjen has been working together with Agrippa to create an app-based solution to optimize retail performance. During the conference, they held a talk explaining why retail businesses should have a mobile-first approach, and how they can easily implement it into their work structure.  
The solution allows you to use your smartphone or tablet to control all aspects of your business while on the go. This includes the ability to check inventory levels, manage orders, and monitor sales figures from anywhere. 
Businesses across industries are making the move towards mobile-first operations in order to stay competitive in today's world. With more and more people relying on their smartphones for everything from communication with co-workers to ordering food at restaurants, businesses need to find ways of meeting consumer demand for ease of use on mobile devices. 
The future of IMI
Everything we do today is with the future in mind. Our great team makes sure to always stay at the forefront of what we can do to provide even better solutions in the future of supply chain management.  
Technology and Direction
Being a software company, we need to have crisp new tech and be able to implement it fast. Our team is doing its best to detect new trends and know how to use them to both our and our customers' benefit.  
API First Approach
End customers today are becoming more demanding and want more from their providers of choice. They want a seamless experience that makes their lives easier and better. This means being able to implement solutions quickly and easily without having to wait several months for a completely customized solution. 
This is where APIs come in—they allow us to offer standardized integration solutions. 
Security
As digitalization continues to grow, so do the threats. This means that data protection and security are going to become increasingly important as we move forward. As a company, we deal with a lot of secure data for big companies, and as such, we need to be extremely on top of keeping the right safety measures in place. 
 Regular security training and developing resilient cloud, application, and infrastructure security will be mandatory workflows for us as we move forward.  
Automation
At IMI we want to focus on a combination of both innovation and speed. Therefore, it is important to make sure we can automate certain tasks that otherwise take a lot of unnecessary time and slow down our process of new developments. Automated solutions powered by AI are likely to be an important aspect of the future of IMI.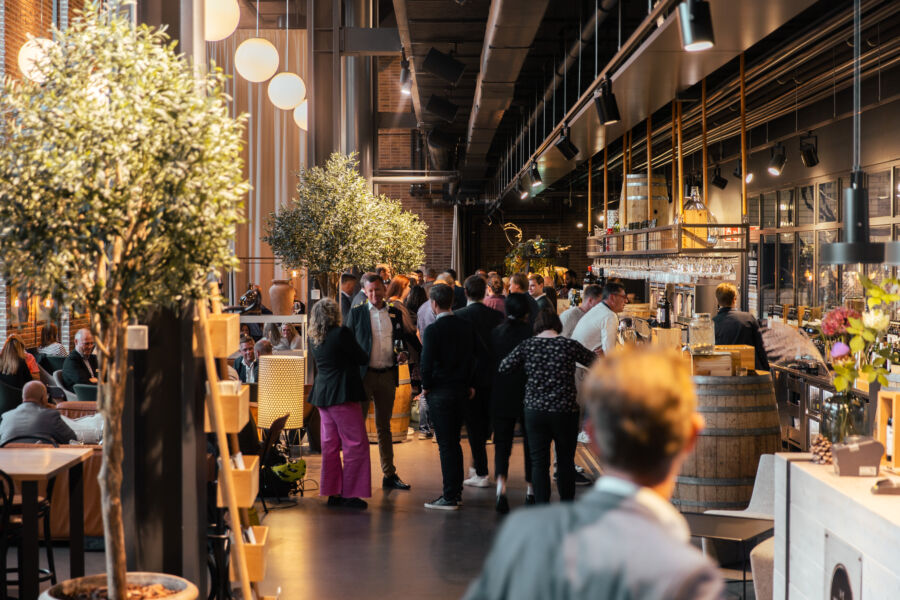 Vision and opportunities
Our vision is to enable our customers to become world leaders in supply chain management and to be able to offer the most cost-effective, reliable, and high-performing software solutions. We believe that this is possible due to our acquisition of Millbyte and Agrippa, which will open up for collaboration with a broader customer base. Our focus on API and faster integrations complement this vision as we continue our focus on delivering quality products for our customers. 
This year's event was a huge success, and we're thrilled with the turnout and all the positive feedback we received about the conference. We've already set the bar higher for IMI customer conference 2023 with a bigger venue and double up on guests. See you there!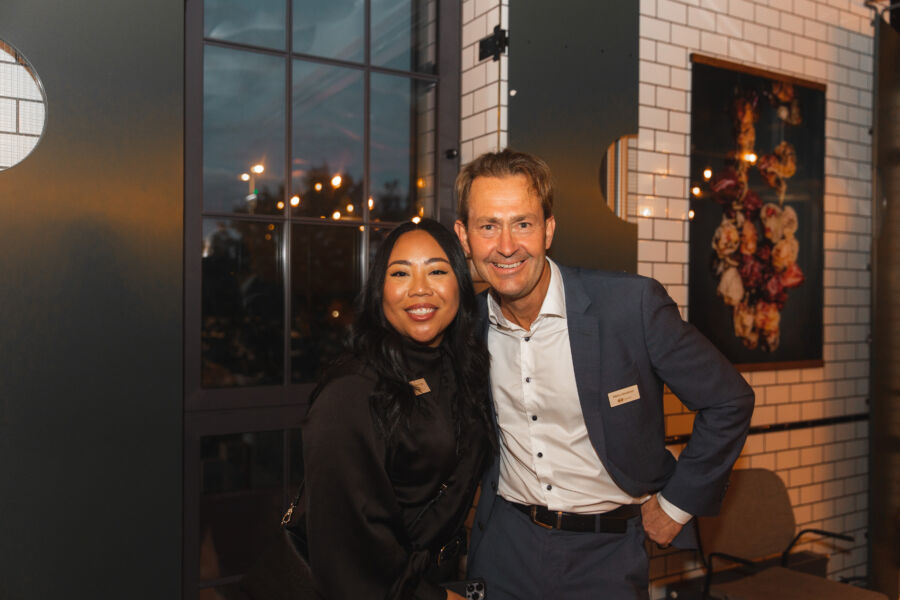 Some of the brands relying on IMI
Get In Touch
Frictionless flow in the supply chain
Logistics must keep pace and work seamlessly to deliver around the clock.