Granada
The Norwegian 3PL Company Adding New Customers with a Breeze
Granada
Background
Granada has always delivered high customer service and value to their customers. They are also a flexible 3PL partner and are having a variable pricing model depending on the customers' needs. But in 2018 they felt that a new WMS provider would increase their customer service even more, so they started seeking the market.
Granada needed a provider that had a wide API integration to make sure their integrations towards both their customers and internally were being made as easy and fast as possible. They also wanted a system that gave full access to all delivery & carrier options.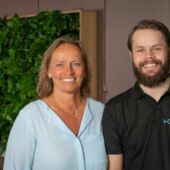 Then we found IMI GO! and the solutions delivered above and beyond what we'd hoped for. The system is flexible and user-friendly, integrations are a breeze (for both us and our customers) and the support is fast and reliable.
Kathrine & Kasper G. Andersen
Founders, Granada
Some of the brands relying on IMI